Outsource Graphic Design
Services
The World's top Graphic Design experts managed for you from the US 24/7.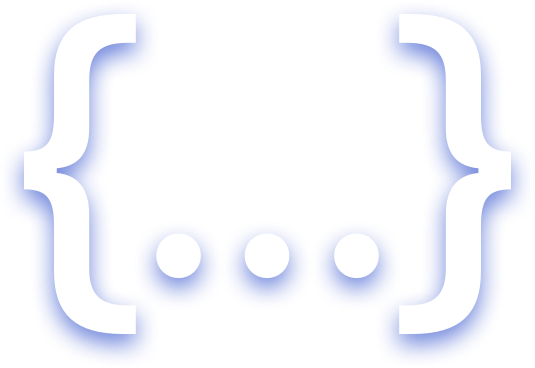 24/7 Support
High Quality Work
Business Oriented Recommendation
Outsource Graphic Design to top E. European & S. American teams managed for you from the US by expert Product Managers. Our pre-vetted pool of professionals with specialized knowledge includes senior DevOps engineers, backend developers, frontend developers, art directors, digital marketers, creative designers, QA automation engineers etc. We act as your technology partner: learn your business objectives, research and recommend the best available solution, keep a centralized knowledge base & deliver high-quality results using the top talent available worldwide. We support hundreds of happy product owners. Join the outsourcing revolution! Request a free quote for your projects today.

SOLUTION ARCHITECTURE
Before doing a single thing, we will help discover the best possible solutions and make long term recommendations.

BRANDING & DESIGN
Modern responsive design is no longer an option, its a requirement. Our art directors will make sure your website has that 'wow' effect.

CUSTOM DEVELOPMENT
From small frontend changes to rewriting backend logic & integrating 3rd party APIs, we've got you covered.

SUPPORT & MAINTENANCE
Need ongoing help? We have the right person for any task you might have.

MANAGED CLOUD HOSTING
We offer cutting edge, optimized, scalable Google Cloud hosting that will put your existing one to shame.

DIGITAL MARKETING
Our results-driven marketers & growth hackers help boost traffic & site conversions with strategic SEO, SEM, SMM, Analytics & Content Marketing.

PAGE SPEED OPTIMIZATION
By tweaking many little things and following a personalized checklist – we improve site load speed significantly, boosting your page rankings.

MOBILE FIRST APPROACH
'Mobile first' approach is our strength. We will make sure your designs are 'responsive' and look good on any screen.
I thought that BuildaTeam.io did an absolutely amazing job creating my app DejaWho! We came to them with absolutely no technical background, no technical scope, basically with just an idea of how we wanted the end result to look like. Lex and his team did an amazing job with the discovery phase, getting an understanding of what we wanted, and they built this app from conception into acceptance into the app store. The process was remarkably efficient and I would recommend this team for any app builders. Great team!

BuildaTeam.io is an excellent company, with a big team of varied skills. They are responsive and knowledgeable. Also their project managers are incredibly organized.

BuildaTeam.io is a highly professional organization. I've turned to them numerous times to help me with my WordPress website build. There online project management interface enables me to document the issue, and set a priority level. I always hear back from my BuildaTeam.io project manager or developer within the specified timeframe. The work is always highly professional and clean. It really has been a wonderful experience working with them, and I would recommend them to organizations of all shapes and sizes.
Achieve The Right Look With Our Graphic Design Services
Graphic design is one of the keys to marketing and business success. If you have an excellent graphic designer on your team, that's great. But if you need to find outsource graphic design work why not partner with the best? Here are some of the reasons to consider Buildateam as the go-to for all of your graphic design services:
Humans Are Highly Visual:  Human beings can process visual information thousands of times faster than written text and are more likely to be captivated by an image than written text. This is why your company logo and even your website design requires care. While growing your brand is new, having a memorable visual image tied to your company is key to growth and recognition.
A Team of Professionals You Can Trust: At Buildateam, we work hard to partner with the best by assembling a team of professionals to fit your needs. We do the legwork of scouting, interviewing and managing professionals. Our teams consist of like-minded, dedicated professionals including graphic designers, front-end and back- end developers, art directors, creative designers and more.
Power In Variety: We know that not every business will need the same type of design which is why we work hard to find the professionals that are the best fit for your needs. Whether you need a custom motion graphic design for financial services or need to outsource graphic design app development, we can build you the team that is right for your project.
More Than Design: At Buildateam, we are more than an online graphic design services company or a professional outsource graphic design services website. Our goal is to provide comprehensive support for rising and established businesses alike that include web support and hosting such as WordPress, Magento as well as Brand development, solution architecture and more.
Making Your Success a Priority: At Buildateam, we work hard to build and scale teams of qualified professionals from E. Europe and S. America to offer you the best at a price that you can afford. We always start every partnership with a meeting to figure out how we can best help our clients tackle problem areas. After getting an idea of what you'll need, our team goes to work to meet your needs.
If you want the best at a reasonable price, let us build a team for you of professionals that are custom-suited for your needs. Contact us today to see what we can do for you!
Get a Free Quote in minutes!
Our US based Project Managers would love to chat with you about project requirements and put together a quote for you free of charge. No risk, no obligation just free information on your development options! Get started by telling us a little about yourself.