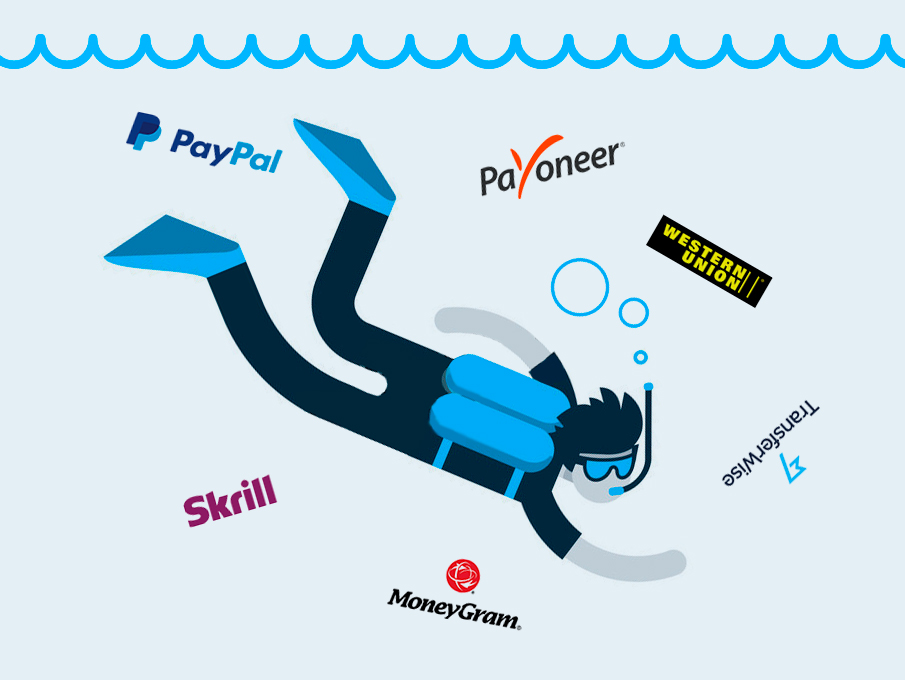 How To Pay Freelancers. International Payment Options
With the boom of the digital world, businesses are global. They hire professionals from the global network. We believe in global talent and diversity. Though the skills, teamwork, and company vision may transcend easily across nations' borders, payments do not.
Whether a company is hiring employees, both outsourcing and permanent hires, or partnering with other businesses, there is no global payment process. While we wait and hope for a universal digital currency, I want to share some interim solutions!
Below are my experiences with the top available options: different fees and tariffs for each, versatility and timeliness, and my personal opinion.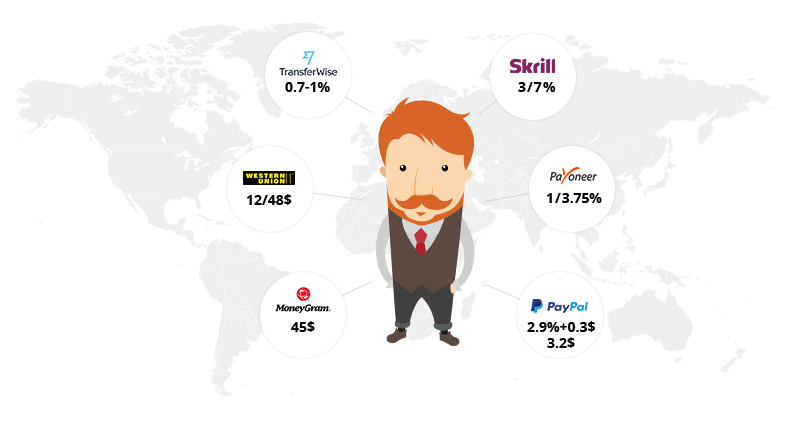 SKRILL

 – One of the cheapest options available on the market.
We're committed to keeping fees low.

Using your Skrill wallet to pay online at a retailer that accepts Skrill is free

Receiving money into your Skrill account is free

Uploading funds into your Skrill account is usually free – some options involve a small charge, which will be clearly stated. (7.0 % fee max. USD 1000.00 upload and 1.9 % fee max. USD 1139.69 upload )

Sending money to an email address or another Skrill wallet costs 1% of the amount sent, with the charge capped at $10
Upload money into the Skrill System using a bank account (3-5 days) or a debit card (limits apply) and then distribute the money within their network. A good option for smaller non-urgent transfers. Banned in mother Russia. Has API.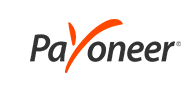 PAYONEER

 – Another international payment method. Senders don't need an account. A minimum of $25,000 sent per month gives you access to a company account with Payoneer – it also offers access to API.
The fees associated with the Credit Card Loading Service are dependent on the loading method:

1) Visa/Mastercard – Up to 3.75% (2-3 business days). This fee is used to cover the processing fees that Payoneer is charged by the credit card companies and payment processors.

2) ACH Bank Transfer – 1% (5-7 business days). This loading method is available for US accounts only.

The loader will be able decide who is charged the loading fee. Under the "Payment Method" section on the Send a Payment page, the loader will have the option to either pay the fee him/herself, or charge it to the receiving Payoneer account holder.
Since they introduced the ACH Bank transfer – this is one of my personally favorite options to transfer the money.

PAYPAL

 – If all freelancers and companies you work with would have it – it would be a comfortable solution. Unfortunately it's not available everywhere, and it's fees are quite high, compared to other options.
If the fee is passed to you, it is 2.9% plus $0.30 USD of the amount you receive. For example, if you are sent $100.00 USD by credit card, the fee would be $3.20 USD ($2.90 + $0.30). This fee also applies if you click Request Money on the PayPalwebsite and request money from friends and family.

WESTERN UNION – If you need to send money urgently, you can as well use WU. A $1,000 transfer to Ukraine would cost you $48 if you choose 'Money In Minutes' and only $12 if you choose a Bank Transfer (3-5 days processing time).

MONEY GRAM – A transfer of 1,000.00 would cost you $35 if you are funding it with your US-based checking account and $96.00 if you are funding it with your Credit Card. The perk is:
When sending money to be picked up as cash, how long does it take for the money to become available for pickup?

Money is typically ready for cash pickup within minutes after the transfer has been sent successfully, regardless of the payment method used, subject to operating hours, availability, local laws/regulations and compliance requirements.
GOOD OL' WIRE TRANSFERRING – From your online banking portal you can initiate an international wire transfer. Usually $45 per transfer. Once money is sent – you have no control over it. Subject to review by the Federal Reserve. A comfortable option for B2B. There is no need to wait for the funds to load into some intermediary system. After the first transfer, which might take a little longer, the consequent transfers usually go out fast: within 2 – 3 days money is on the recipients side.
Please note, that all the services described above allow your recipients to receive USD on their side. There are also newer fin-tech services that use blockchain, bitcoins and currency exchange rates. These services would allow you to send money to your recipients in their local currency and at a very low rate. This is a very new field for me and I will be exploring it more. One of the services is: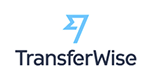 If you're sending up to 5000 USD,  it will cost ( 1% per transaction)  with 0 USD hidden charges in the exchange rate.

If you're sending over 5000 USD,  it will cost ( 1% on initial 5000 USD, 0.7% on anything over per transaction) with 0 USD hidden charges in the exchange rate.
OVERALL:
Don't want to deal with international payments or hiring and managing freelancers? We can help you take outsourcing to the next level. Email us at hello@buildateam.io to get a free quote.