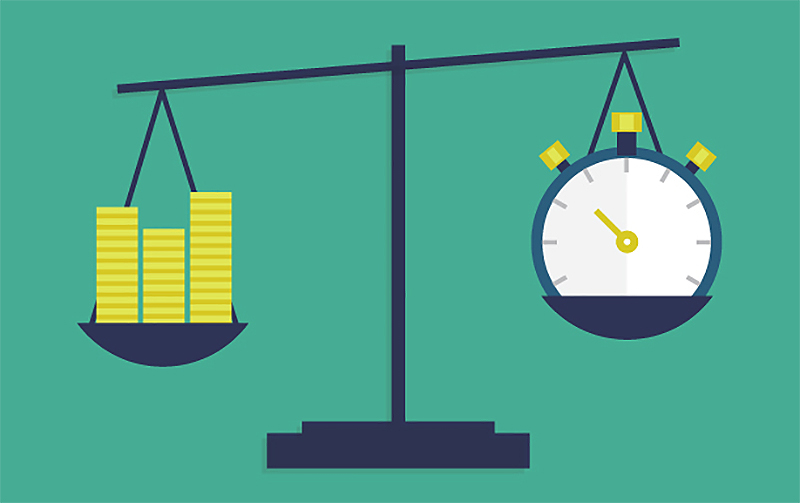 Avoiding Development Trade-offs: Who We Are
Here at BuildaTeam.io we recognize that there are thousands of options for outsourcing web and mobile development services. It's enough to make anyone's head spin, right? It can be so stressful that some of the Product Owners put off development and even technical planning of their projects for so long that they end up with 'had to be done yesterday' deadlines when they contact us. At the same time, the barriers to starting a development agency / freelance business for software development services and advertising it online continues to lower. This results in a flood of low-quality offers that look like great deals on the surface. It requires a full-time involvement, dedication, patience, strong communication and technical skills to be able to filter through all of them and successfully choose a long-term technical partner from the first try. In the end, companies are either spending their development budget on one or two elite team members, or they're outsourcing to "questionable quality" freelancers (just to achieve some digital footprint). It's more important than ever for companies looking for developer solutions to dig deeper and decide which option(s) are best for their business.
From all available variants for developing the web or mobile application for your business, we will concentrate on the main options: you could build a team in-house, work with a local freelancer or local IT agency or outsource the development offshore to a company or an individual. Each option has its benefits and trade-offs.
Building a team in-house is the best way to go and would allow you the most flexibility with the project. It is expensive to manage and do the HR legwork, though, plus you have to compete with some sweet experiments to attract the best available talent. Good for you if you can afford this game!
Another option is to hire a local agency with an in-house team. It's a great way to get the job done with reasonable quality in a planned manner. It is usually quite costly as well since the agency has to take care of the administrative overhead. Some of the local agencies after being unable to find the talent for the in-house team on time would likely be working with offshore developers trying to deliver projects and maximize the profits.
Relying on local freelancers or friends can work out for smaller projects that don't require complex technical skills. Most likely, you'll be choosing from a very limited talent pool and might end up with an amateur doing things he is unqualified for. From our hiring experience, we noticed that it takes to interview hundreds of people before finding an excellent full-stack Engineer, DevOps and Business Analyst in one.
Outsourcing development offshore, say, to Asia or S. America or Eastern Europe can be very successful and cost effective, yet can completely destroy your timeline as communication can break down very easily due to the time difference, poor documentation, language barriers and lack of expertise. A good way to combine quality and price if you are strapped for cash is to have one technical person in-house and let him manage the distributed team on a daily basis. He would be able to help you transfer the business requirements into technical documentation and recommend on what skills the team should have and help you pick the right people. Based on this idea of combining an in-house team to keep the quality high and experts worldwide to maintain the cost lower – our founder Lex came up with BuildaTeam.
At BuildaTeam we are very excited to be offering affordable on-demand web and mobile development services. As our name suggests, we specialize in building an entire team of experts fully dedicated to a project and extremely affordable thanks to our tiered pricing and global talent pool. We use American based Product Managers, Architects, and Team Leads to make sure that technical documentation properly reflects the business objectives, communication doesn't skew the requirements and code quality standards are met upon the product delivery. Combined with a pre-vetted (read about our 4-step interview) pool of Sr. Engineers worldwide creates a win-win situation for everyone. Our HQ is based in Silicon Valley, the epicenter of technology and development. Our teams include Designers, Software Engineers, Data Scientists, DevOps Engineers, Architects and other experts required to get the job done effectively and efficiently.
Whether you need Custom Software Development like proprietary Business Automation and Management Tools, a complicated Magento store set up or an iOS / Android Application – BuildaTeam will manage each piece of the development puzzle for you!
In essence, you get the best of all worlds while working with us: you get a fast moving, agile team that works like they're in your office, you get the cost savings of working with remote developers. You also get 24/7 support out of the box and instant access to your local shop.
We exist to alleviate the stress and provide a simple, cutting edge and extremely efficient solution for all your development needs. You don't need to take our word for it, here's what some recent Product Owners we work with have had to say about working with us:
"I thought that Buildateam.io did an absolutely amazing job creating my app DejaWho"
"Build-A-Team is an excellent company, with a big team of varied skills. They are responsive and knowledgeable. Also their project managers are incredibly organized." – Mea from RoyalRobbins.com  
You can read more testimonials here: https://www.BuildaTeam.io/reviews/ 
Email us at hello@BuildaTeam.io and our experienced Product Managers will help evaluate the cost of your project.