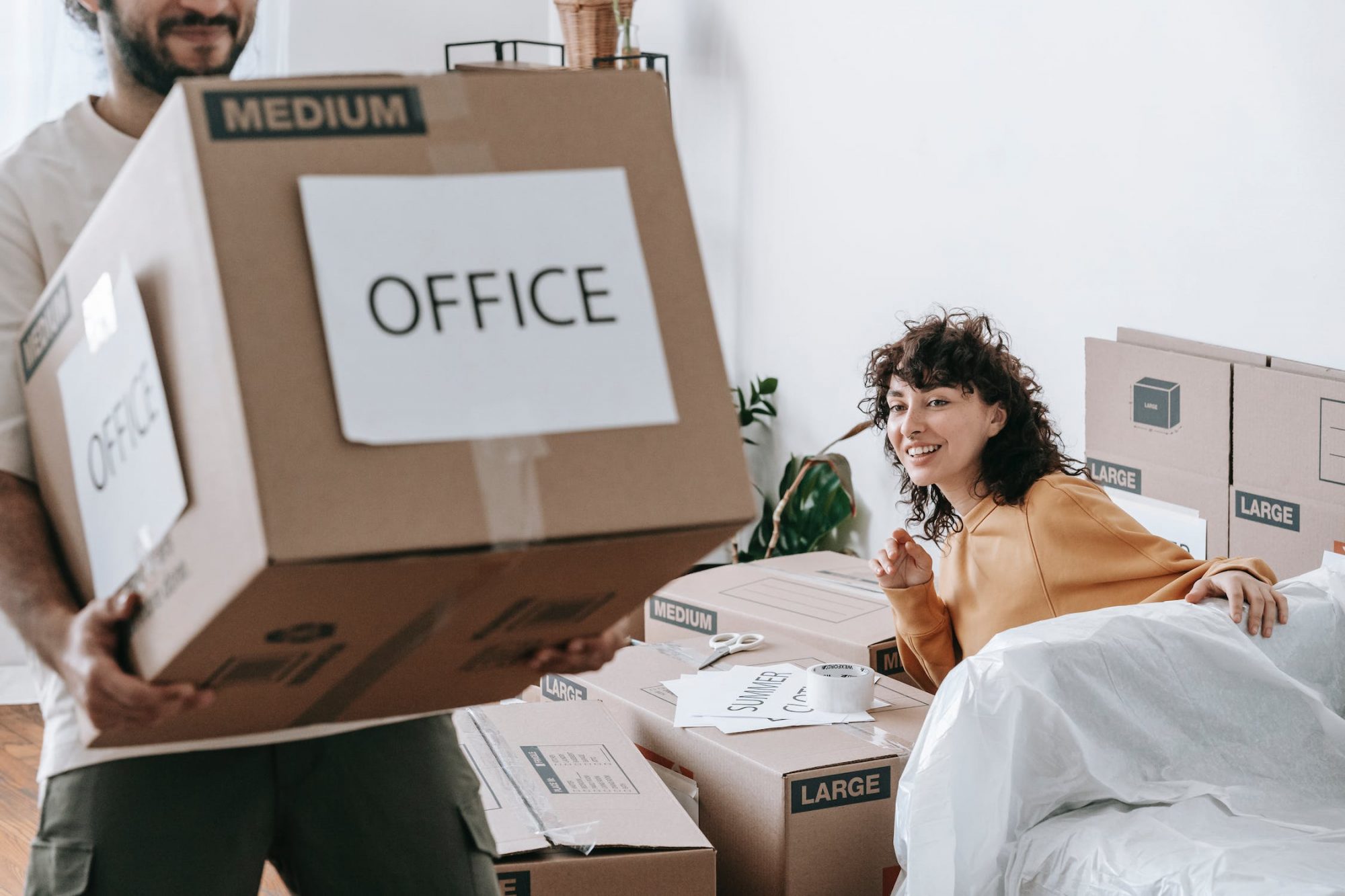 Moving Into a New Home While Launching a Home-Based Business: What You Need to Know
Photo Credit: Blue Bird via Pexels
Do you want to start your own home-based business but realize that your current home isn't big enough to support your vision? Did you know that you can move and still start your own company? It will take a lot of hard work and determination, but when you employ the right steps, you can make your journey far more manageable. BuildaTeam presents some tips for balancing starting a new business while tackling a home move.
Managing the Home Buying Process
There are several steps you'll want to be familiar with before you dive into purchasing a new home. Review these steps below.
Find out How Much You Can Afford
Before you make a decision on a house, you'll want to find out how much you can afford. This is important because it will help you make an informed decision on what kind of home you can buy.
To figure out how much you can afford, you'll need to take two important steps. The first is to determine your monthly expenses. The second is to determine your monthly disposable income. When you have both of these numbers, you can then use a mortgage calculator to figure out how much you can afford to borrow.
Look into purchasing a home labeled "as is." These houses tend to be more affordable because there is something significant that will need to be addressed. However, sometimes these issues are manageable and still provide a significant cost savings. If you're considering an "as is" home, work with a real estate agent and a property attorney to make sure you don't get roped into something you don't want.
Get Pre-Approved for a Loan
Before you purchase any home, you'll first want to get pre-approved for a loan. This means that one of the mortgage lenders has agreed to give you a look at your credit score and loan amount. This is necessary before applying for a conventional loan. Now, getting a loan pre-approved does not guarantee that you'll be approved for a loan. In fact, many mortgage companies will deny you for a wide array of reasons, including poor credit score, high debt to income ratio, too many open loans and a number of other factors.
If pre-approved, you will have more negotiating power with the lender. This is because you'll be able to shop around for better rates and terms. In some cases, you might even be able to secure a loan at a much lower rate than the one that is available to you without a mortgage.
If you have questions about these processes, it's best to contact your lender. Look for their phone number online and be prepared with a list of specific questions you'd like to have answered. If you have begun the application process with this lender, provide personal information so that they can pull up your specific account details and give you real answers instead of generalities about the process. Be sure to take notes so that you can refer to them later as you move through the home buying process.
Find a Real Estate Agent
A real estate agent can help you navigate the home buying process and find the right house. They can also help you find and negotiate with the sellers when you eventually put in an offer on a home.
Search for a Home Online
Once you've decided on a neighborhood and a home type, it's time to start searching. Before you start looking at homes, you'll want to do your research and figure out what you're looking for in a home. This will help you narrow your search and save time.
Starting Your Company
As with home-buying, there are several steps you'll need to consider as you establish your company. Take a look at the following before you get started on your entrepreneurial journey.
Consider Filing a DBA
A DBA, which stands for Doing Business As, allows small business owners to sell products under another name. DBAs also allow you to market under a different brand in the event your business's domain is not available
Start Marketing
Once you are settled in your new space, it is time for you to begin to build brand awareness. This is possible by creating a unique logo for your business.
If you have the right logo, your first impressions can be strong with potential clients in the area. A well-designed and unique logo will help you stand apart from other businesses in your area.
If you are a brand new business owner or have recently moved, it is important to keep your costs down. So instead of having someone design your logo for you, try creating it online with a logo maker tool.
With this, you will have many different logos that you can choose from. When you find one that you like, you can alter everything from color, text, images, and icons.
Consider Outsourcing
There is nothing wrong with getting some help, especially during times when you're juggling a lot. Consider hiring a virtual assistant or getting help with your design and analysis portion of your business so you can focus on other aspects. BuildaTeam can help get your website, app, and general backend designs moving while you focus on yoru move and setting up shop.
Doing It All
Moving and starting a new business at the same time takes a lot of work, but it can be done. Understanding what is involved with buying a new house can make the process less intimidating and can make it easier to find the resources you need. The most important thing is to communicate with everyone involved, from your real estate agent to your lender and your clients, to ensure everything goes smoothly.
Written by Ethel Lair.