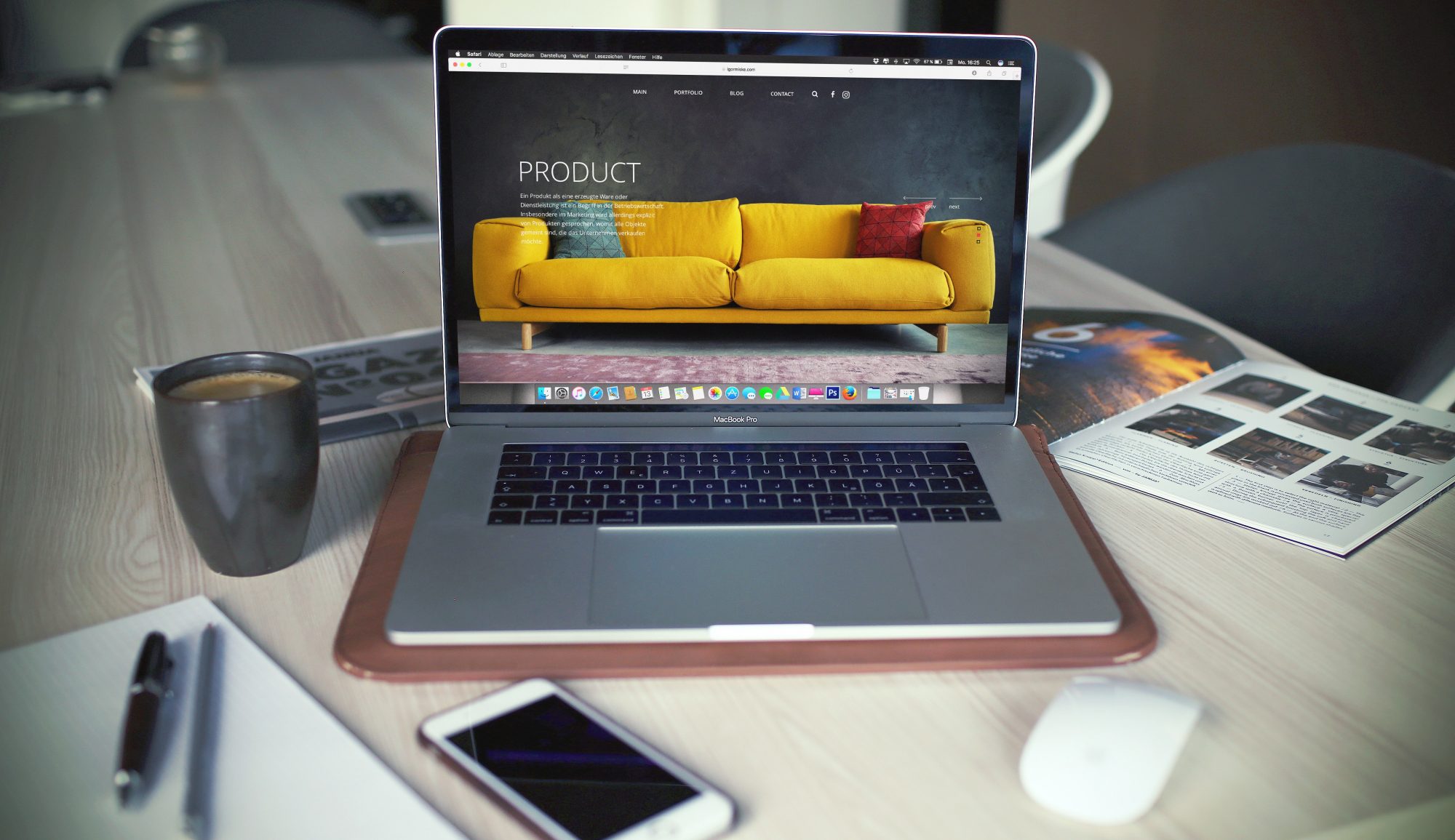 Top Web-Based Projects to Advance Your Home-Based Business
If you run a home-based business, chances are you have an understanding of how important the web is to your success. In fact, many businesses operated out of homes are centered around the web, and it's difficult in this day and age to succeed otherwise.
With that said, you need more than an email address and an average website. In order to give your home-based business the best chance of long-term growth and success, it's essential to utilize the web as much as possible and invest in a top-notch website. Buildateam.io presents a few web-based projects that can help you get there.
Mobile App
Whether you offer goods or services, a mobile app is paramount these days, particularly considering how often consumers or clients use their smartphones. Ideally, you want an app that works across different platforms and that has a seamless experience for the user. To ensure you get a top-notch mobile application and save money at the same time, connect with a freelancer who offers mobile app development services to create a custom app that opens new doors for your business.
Ecommerce
If you are ready to add a new revenue stream, a great way to do this is through online sales. This can be a great way to get a product out there or even allow customers to pay for your services online. While diving into ecommerce can be easy, it's worthwhile to consult with an expert. If you tap into ecommerce services through an independent contractor, you can get your shop up in no time without busting your budget.
Enabling your website or app to take customer or client payments is an essential step toward continuous growth. Look for a payment system that works well for you and your customers/clients.
Invoicing is an important part of ecommerce, as it allows you to accurately reflect to customers what's been charged and acts as a transaction confirmation. Invoices also give you a way to track sales, which plays into other areas of your business like forecasting. Fortunately, you can use an online invoice maker free of charge, a tool that gives you the ability to customize with color schemes, your logo and other graphics. Use a template from the vast library of professionally designed invoices to provide customers and clients with every transaction.
Social Media Marketing
First of all, embrace social media marketing like never before. It's critical for any business that wants to expand its customer base and improve its customer relations. If you are savvy enough and have the time, you can do a lot of social media marketing yourself. However, to really level up your reach, it's best to connect with a professional agency with the chops to take your social media marketing to new heights.
Web Design
Visuals are powerful. People will rarely engage in a website that has nothing but words on the homepage. If you really want your website to be eye-catching, there need to be images, colors, text, symbols, and design. Each element must come together to serve a single purpose: to engage the audience so that your message gets across.
The best way to achieve this is to work with professionals who have ample experience and skills in web design. They can build the ideal site to suit your business needs and boost your online presence.
Content Creation
While content is often not enough in and of itself to reach a wide audience, it nonetheless plays a crucial role in pushing home-based businesses forward. For example, Search Engine Journal notes that providing blogs and articles on your website that inform and entertain your audience can go a long way in establishing your credibility in the industry and growing your customer base. Instructional and promotional videos can have the same effect.
Moreover, having quality photographs of your products and/or of people using your services in a practical context can prove to be a powerful sales tool. All of these kinds of content projects can help your business grow, which means it's worth considering hiring professionals for them.
SEO
Veem explains that in many ways, search engine optimization (SEO) is king when it comes to promoting your business online. In its most basic sense, it refers to the position your business pages show up on web searches. For instance, if you make and sell clothes out of your home and someone searches for "handmade clothing in Chicago" on Google, where will your website show up? On the first page, second page, eighth page?
An SEO specialist or digital marketing specialist can use keywords in content and many other tactics to make your business more present on the web. And of course, that's precisely what you want in today's market.
Gain Knowledge
Regardless of which web projects you choose to move your business forward, it's important to fully comprehend business management. Understanding the intricacies of marketing, accounting, leadership and operations will position you to make your company stand out from the competition.
If you're new to the business world, the best way to expand your knowledge is through higher education. Yes, running a business is a full-time job, and you don't have the bandwidth to be a full-time student. However, online master's degree programs make it easy to achieve a degree at your own pace. And while you will still need a team of professionals in your corner, having this advanced knowledge will make you a better employer and business owner.
Taking advantage of the web can do wonders for your home-based business. Remember to consider how you can use social media marketing, web design, content creation, and SEO to take your business to the next level. In no time, you may notice your customer base growing and your company's reputation solidifying in the industry.
Buildateam.io is ready to provide you with a team of remote experts for your next web design, mobile app, or digital marketing project. Visit us to learn more!
Written by Patrick Young